Dyalog Support Service (DSS)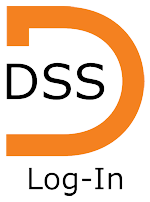 The Dyalog Support Service (DSS) covers support and maintenance services offered for Dyalog users. It is for users who are running currently-supported versions of Dyalog, that is, the current version and (usually) the two preceding versions.
The DSS offers the following services:
telephone and e-mail support, including – but not limited to – problem reporting and bug fixing
formal issue tracking services including e-mail notification of newly reported issues and fixes
access to the DSS web pages
access to a steady stream of minor enhancements:
automatic upgrades to major new Dyalog versions as and when they are released
DSS Membership
Accessing the DSS requires membership.
DSS membership is included as standard with all new commercial licences. It can be purchased as an add-on with non-commercial licences – contact sales@dyalog.com. Educational and non-commercial licences include 14 days of DSS membership from the date on which the licence is granted.
Users who are not eligible for support are very welcome to report issues to Dyalog, but Dyalog is naturally not obliged to provide a resolution.
Technical Assistance
Technical advice and assistance on all aspects of Dyalog usage is available by e-mail (support@dyalog.com) and/or telephone (+44 1256 830030 – limited to U.K. office hours). Limited advice on design and coding is available, but is not intended to replace the use of the printed and on-line documentation. Except when reporting an issue with the software, users are encouraged to seek advice from the user community via the Dyalog Forum (reading the content of the forums does not require membership).
Enhancements
A steady stream of enhancements to Dyalog is available for DSS members to download as they are developed and implemented. Typically these could be extensions and improvements to existing facilities and improvements in performance and usability.
Issue Reporting and Resolution
When a DSS member reports an issue, the issue is recorded and allocated a reference number. Dyalog Ltd endeavours to resolve each issue in the version that it was reported in, although that is not always possible. If Dyalog Ltd is unable to reproduce the fault, then we might not be able to resolve the issue; it is ultimately the responsibility of the customer to provide the information necessary to do so.
Once an issue has been recorded, you will receive e-mail notification when a resolution has been implemented and a patch is available.
Information
The list of outstanding issues and fixes for each of the currently supported versions of Dyalog is updated regularly and is available either through the DSS web pages or, on Microsoft Windows only, the Patch Wizard. In addition, DSS members can choose to receive notification by e-mail of newly-reported issues and/or fixes.